Our professional staff is experienced with beginning through advanced instruction and enjoy working with youngsters as well as adults.
SummerCamps
mini-camps, workshops, group classes, rock camp for all ages, band coaching, guitar theory, band jams, performances...
Summer Day Camps - 2017 - (registration begins 2/6/17)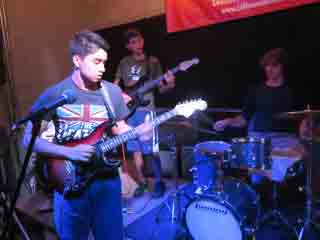 HALF-DAY ROCK BAND CAMP - (Lake Harriet location at 4948 Washburn Ave. South)
-All instruments and voice welcomed! - Ages 10-15 or younger by staff approval.
The House of Music began offering rock band camps back in 2009 at the House of Music have enjoyed three weeks of Rock Band Camps every summer! We will place rock campers with like-minded and skilled fellow rockers. Sign up with your buddies, your existing band or come meet new friends and join the band! We'll end the week with a big show at Famous Dave's in Calhoun Square where all your friends and family can come cheer you on! Each band will learn songs within the campers' repertoire, classic rock standards or current favorites. Learn to promote your band with a photo shoot and social media. We'll learn to work as a group and apply the building blocks for a great performances. Each band will be able to accommodate different levels of playing and will be coached and directed by teachers from the House of Music staff.

Monday-Thursday 9:00-12:00
$300 non-LH House of Music student
$285 LH House of Music students enrolled in Summer Lessons (must pay via check)
(*$150 deposit due at registration, $75 cancellation fee*)
- June 26-29 (performance on 6/29 -5:00)
- July 17-20 (performance on 7/20 -5:00)
- August 14-17 (performance on 8/17 -5:00) FULL

*If paying by check please make check payable to the House of Music and mail to 4948 Washburn Ave. S, Mnpls MN 55410.
LHHM students receiving discount must pay balance via check.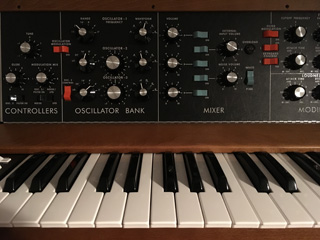 SWITCHED ON: Learn, Create and Perform Electronic Music
Switched On gives kids an opportunity to experiment with drum machines and synthesizers as well as traditional acoustic instruments (drums, piano, bass, guitar). Participants will also have the chance to explore the art of sampling and remixing, as well as learn some of the fundamentals of playing a variety of traditional instruments in a fun, safe and creative environment.
Over the course of the camp, kids will recreate and/or remix iconic pop/rock songs. Using electronic instruments they will also write an original piece of music and perform as a group at the end of the week. The only prerequisite for participation is a positive, curious and open mind.

Cost: $285 ($100 non-refundable deposit due at registration).
-Deposit and final payments made directly to Matt Novachis
-Instructor: Matt Novachis

Ages 8-13 years old
-June 19-22 Monday-Thursday 9:00-noon -FULL
-July 24-27 Monday-Thursday 9:00-noon
Ages 14-18 years old
-August 7-10 Monday -Thursday 9:00-noon
*If paying by check please make check payable to the Matt Novachis and mail to 4948 Washburn Ave. S, Mnpls MN 55410.
Registration Form - click here!